VRNJAČKA BANJA
Welcome to the most visited SPA in Serbia
Vrnjačka Banja is one of the most popular destinations of the spa tourism of Serbia, and at the same time a very attractive recreational center, which proudly carries the title of Queen of Spa Tourism.
It is located in central Serbia, about 200 km south of Belgrade. With a railroad and a road that connects the main roads of the Balkans to the western Morava valley, Belgrade – Sofia and Belgrade – Athens, Vrnjačka Banja is very well connected with all parts of Serbia.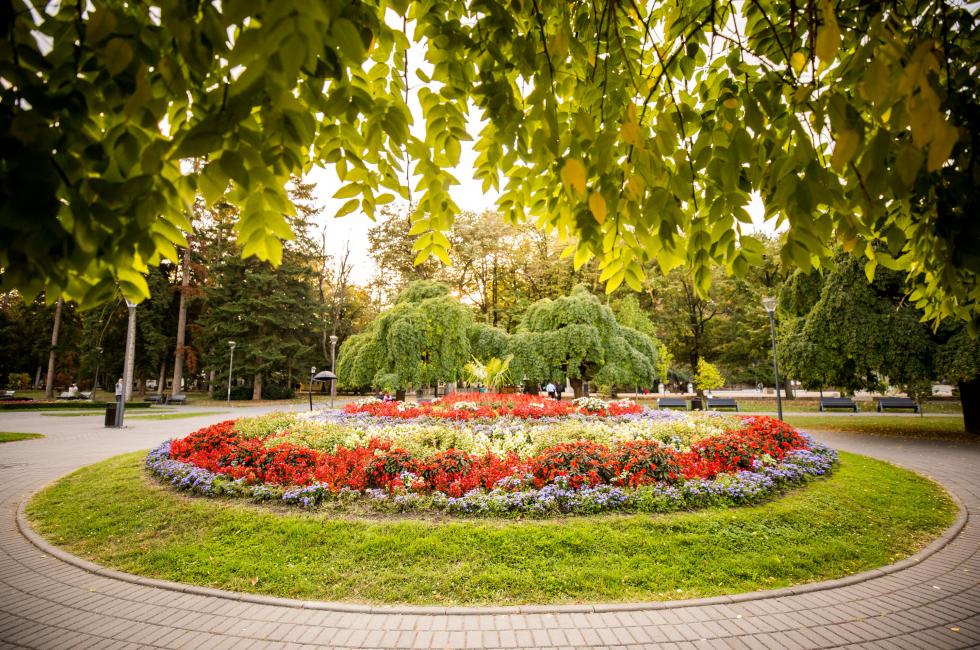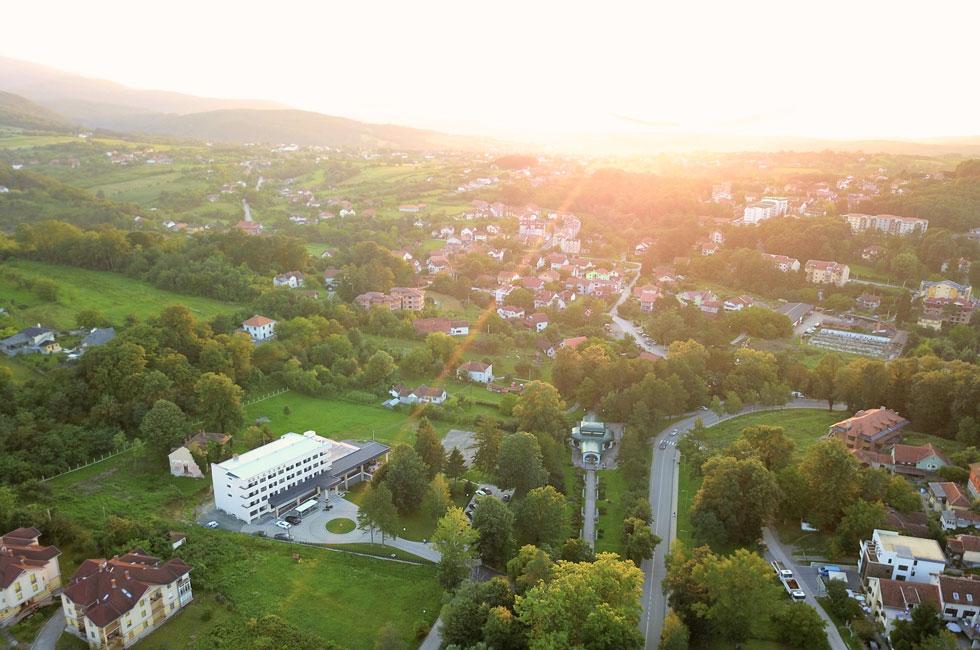 Along with mineral springs and organized parks, walking paths and sports facilities, guests can also visit the Japanese garden during their stay, as well as the castle of culture "Belimarković". Snow and snow sports lovers can enjoy the nearby mountain Goč, while the offer for the youth keeps developing constantly. During the summer, Banja becomes a host of various musical events, the most famous of which are Carnival of Vrnjci and Love fest festival.
THE BRIDGE OF LOVE - Like the Roman fountain of Trevi, in which tourists throw coins and make a wish, Vrnjačka Banja has the Bridge of Love. Couples who are in love or married, set their "seals of happiness and future oaths " in the form of a padlock on the fence of the bridge.
SPARROW "GOČKO" - It is located in the center, on the promenade in the pedestrian zone of Vrnjačka Banja, not far from the Bridge of Love. Along with the thermo-mineral bath building, Gočko is certainly the most common symbol of Vrnjačka Banja.

CHURCHES AND MONASTERIES IN VRNJAČKA BANJA - The surroundings of Vrnjačka Banja, nearby and further are very rich in Serbian monuments, monasteries and churches. The most important churches and monasteries to visit, which are located in Banja or only a few kilometers away are: the Temple of the Nativity of the Holy Virgin, the Church of the Holy Virgin in Stanišinci, St. Sava Church in Gračac, Church of St. John in Vukušica, Lazarica Church, Monastery of St. Petka in Stubl, Monastery Žiča, Studenica Monastery, Ljubostinja Monastery and Monastery Kalenić.

ROMAN SPRING- The story of Vrnjačka Banja is 2000 years old. It begins when the springs of healing mineral water were found by the Roman legionaries of Emperor Constantine II in the 4th century, where they built a health resort and sanctuary of Aqua Orcilane. They built swimming pools and a Roman spring of warm mineral water. Numerous archeological researches and findings in the narrow core of the Roman spa testify to this. There is no doubt that the Romans used the source of hot water for the recovery of their legionnaires, which was their practise throughout Europe.